How to Enjoy This Cheese
Chunk for snacks or cheeseboards and antipasto. Crumble onto salads, shred on pastas, vegetables, slice into sandwiches for spicy, black pepper flavor.
About This Cheese
Texture: Hard, slightly crumbly
Flavor: Sharp with a delicately spiced flavor from the peppercorns
Appearance: Hard and speckled with whole black peppercorns
Milk Source: Cow's milk; rBST free
Aging: 5 months
Pairings
Grapes, roasted vegetables, cured meats, olives, breadsticks, strong wine, beer.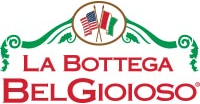 Ingredients
Cultured milk, salt, peppercorn, enzymes.
Awards
2004 - American Cheese Society (2nd Place)