Extra Aged American Grana®

Master Cheesemakers create 65 lb. wheels using extra rich milk from our dedicated farmers. This multiple award winning Parmesan is aged a minimum of 24 months on wooden shelves. It is turned by hand as it develops its deep, nutty flavor and granular texture.
How to Enjoy This Cheese
Grate into an artichoke dip, bake and serve with fresh bread.
Shave over green salads.
Grate over pastas, pizzas, or soups.
About This Cheese
Texture: Hard, granular
Flavor: Nutty, full, sharp
Appearance: Granular
Milk Source: Raw cow's milk
Aging: 24 Months
Gluten free
rBST free
All natural
Crafted in Wisconsin, America's Dairyland
Pair with grapes, figs, cured meats, breadsticks, pinot noir, pilsner.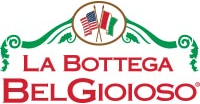 Ingredients
Cultured milk, salt, enzymes.
Extra Aged American Grana® Recipes