How to Enjoy This Cheese
Chunk for snacks or cheeseboards and antipasto. Add to salads with fresh berries and nuts. Slice for sandwiches, grilled cheese, pizzas, pasta. Melt into a sauce for grilled meats.
About This Cheese
Texture: Soft
Flavor: Earthy, full
Appearance: Creamy, mild center surrounded by a washed rind
Milk Source: Cow's milk; rBST free
Aging: 90 days
Pairings
Pears, apples, grapes, pecans, dried fruits, mushrooms, olives, cured meats, red wine, beer.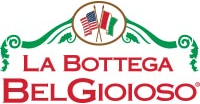 Ingredients
Cultured pasteurized milk, salt, enzymes.
Awards
2005 - Wisconsin State Fair Cheese and Butter Contest (First Place) Blue Ribbon