Fontina, Avocado and Bacon Grilled Cheese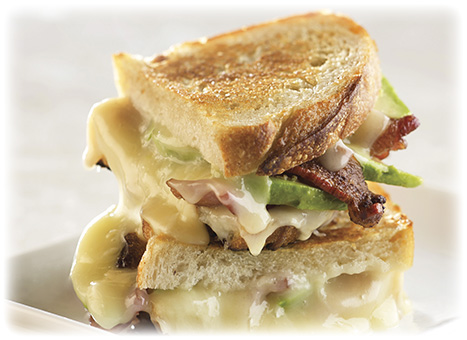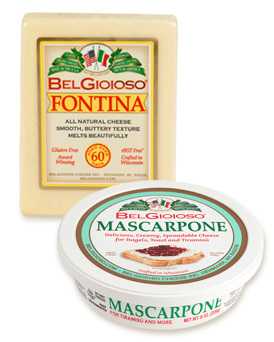 Ingredients
1/4 avocado
1 Tbsp. lemon juice
2 slices sourdough bread
2 slices BelGioioso Fontina cheese
2 slices cooked bacon
BelGioioso Mascarpone cheese or butter
Directions
Heat a griddle or skillet to medium heat.
Cut avocado quarter into three slices. Place slices in a bowl and coat with lemon juice.
Spread BelGioioso Mascarpone on one side of each slice of bread.
Layer a slice of bread with 1 slice of BelGioioso Fontina, avocado slices, bacon and remaining Fontina. Top with remaining slice of bread. Place sandwich in skillet and cook until bread is golden brown and cheese is melted, about 2-4 minutes for each side.
Ingredients
1/4 avocado
1 Tbsp. lemon juice
2 slices sourdough bread
2 slices BelGioioso Fontina cheese
2 slices cooked bacon
BelGioioso Mascarpone cheese or butter