How to Enjoy This Cheese
Chunk for snacks or cheeseboards and antipasto.   Crumble on pastas, salads, pizzas, soups. Slice for sandwiches or stuff chicken breast or meatballs for a spicy flavor.
About This Cheese
Texture: Hard, slightly crumbly
Flavor: Sharp, hot, spicy
Appearance: Hard cheese with spicy red peppers
Milk Source: Cow's milk; rBST free
Aging: 5 months
Pairings
Roasted peppers, grilled meats, vegetables, strong wine, beer.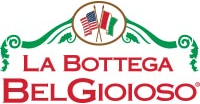 Ingredients
Cultured milk, salt, red pepper, enzymes.