How to Enjoy This Cheese
Spread on plain baguette. Melt onto pizzas, flatbreads, sandwiches, burgers for a creamy, tangy flavor.  Bake into cheesecakes.
About This Cheese
Texture: Soft, creamy
Flavor: Milky, tart
Appearance: Rindless, white, soft
Milk Source: Cow's milk; rBST free
Aging: Fresh
Pairings
Bread, apples, peaches, apricots, grapes, berries, prosciutto, salame, olives, light wine, beer.
Product Videos
Featured on "Straight to Your Plate"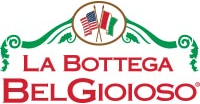 Ingredients
Cultured pasteurized milk, salt, enzymes.
Awards
2023, 2022 - American Cheese Society
(1st Place) Best of Class
2017 - American Cheese Society
(3rd Place)
2013 - U.S. Championship Cheese Contest
(3rd Place)
2009 - World Cheese Awards
(2nd Place) Silver Award