How to Enjoy This Cheese
Spread onto a slice of plain baguette. Melt for a creamy sauce for pasta or serve with steaks, burgers, chicken.
To reduce waste, we recommend thinly removing the rind before serving.
About This Cheese
Texture: Soft, spreadable
Flavor: Full, creamy, robust
Appearance: Soft, blue-veined cheese with a thin rind
Milk Source: Cow's milk; rBST free
Aging: 90 days
Pairings
Grapes, pears, figs, roasted vegetables, walnuts, cured meats, wine, beer.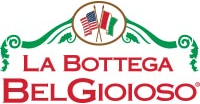 Ingredients
Cultured pasteurized milk, enzymes, salt, mold; Gluten free.
Awards
2022, 2018 - World Championship Cheese Contest (1st Place) Best of Class
2014, 2012 - World Championship Cheese Contest (2nd Place)
2011 - World Cheese Awards (2nd Place) Silver Award
2011 - Wisconsin State Fair Cheese & Butter Contest (1st Place) Blue Ribbon
2010 - World Championship Cheese Contest (3rd Place)
2010, 2005 - American Cheese Society (3rd Place)
2009 - World Cheese Awards (3rd Place) Bronze Award
2008 - World Cheese Awards (1st Place) Gold Award
1995 - American Cheese Society (1st Place) Best of Class